Traditional Fine Dining Italian Restaurant in Brewster NY
On behalf of our staff, welcome to Rraci's Restaurant. Whether this is your first visit or if you have dined with us before, you will find that we do everything possible to make your experience a truly memorable one. So come in, sit at our table, and enjoy our traditional Italian food, extensive wine list, romantic atmosphere, and friendly service. Benvenuto!
Come savor our delectable collection of raw and cooked shellfish. Seafood lovers can indulge in chilled fresh Oysters, Clams, Maine Lobster Tail, King Crab Legs, and Jumbo Shrimp served with two of our signature sauces. This beautifully decorated creation of fresh seafood, with its flowing smokey ice, is truly a feast for the eyes as well as the taste buds. Ordering a towering two or three-tiered arrangement is the ultimate way to enjoy all your seafood cravings.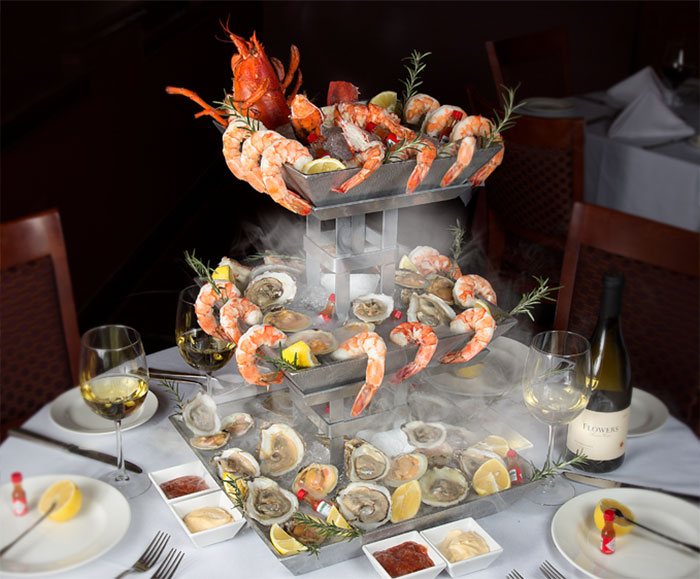 Combining tradition and elegance, Rraci's Restaurant has been serving classic Italian cuisine, the finest cuts of beef, fresh seafood, and fine wines for over 20 years. Perfect for celebrating special occasions, private events, or just a night on the town. Our staff is both professional and friendly making sure your dining experience is a memorable one. Rraci's Restaurant is located in Brewster, NY, and is conveniently located near Mount Kisco, NY, and Danbury, CT. So, if you love traditional Italian food, and fine wine in a romantic setting we are worth the visit.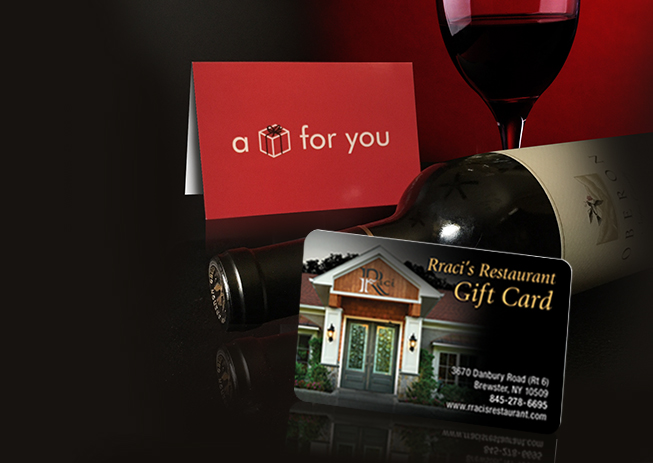 Rraci's Restaurant Gift Card is the perfect gift for all occasions. Surprise your friends and family with a fine dining experience. The gift cards will be richly appreciated by all. Our Gift Cards are available in $50, $100, $150, $200, $250 denominations, and up. To order a Gift Card, please click the button below, visit our restaurant located in Brewster, or phone us during business hours.
You are invited to explore our list of fine wines at Rraci's Restaurant, carefully selected to provide the ultimate accompaniment to a fine meal. From our bar, we offer a wide variety of cognacs, vintage ports as well as imported beer on tap and premium cocktails.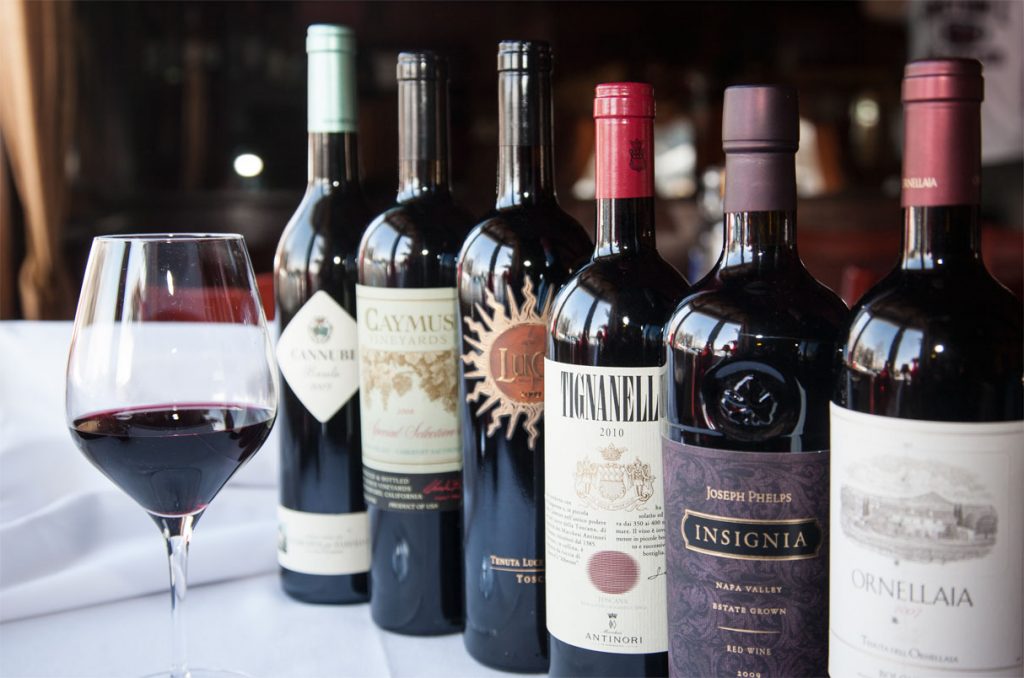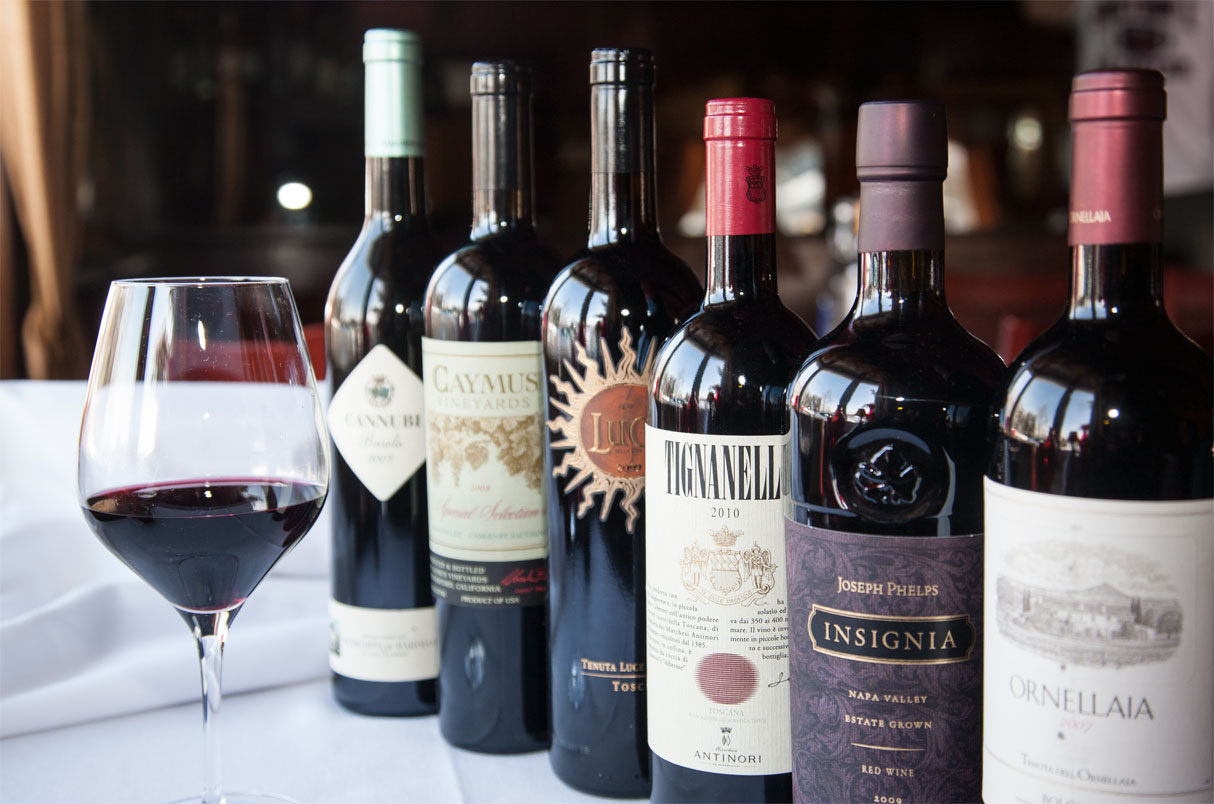 Subscribe to our Rracis Restaurant Newsletter and stay informed on all our upcoming special events.