On behalf of our staff, welcome to Rraci's Restaurant. Whether this is your first visit or if you have dined with us before, you will find that we do everything possible to make your experience a truly memorable one. So come in, sit at our table and enjoy our food, extensive wine list, and friendly service. Benvenuto!
Where there is love,
there is happiness.
The Rraci Family would like to wish you,
your significant other and family a very
Happy Valentine's Day!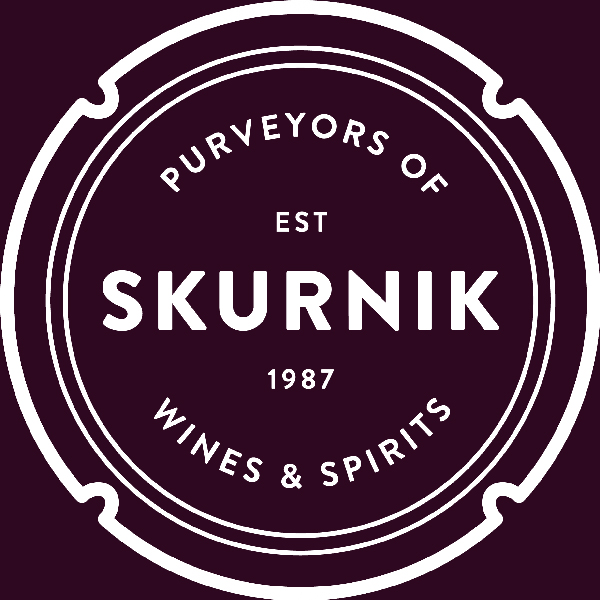 Rraci's Restaurant is Hosting a Wine Dinner
We are pleased to announce our wine dinner in collaboration with Michael Skurnik Wines. Come and enjoy a four-course meal brilliantly paired with wines from the Scavino family. Our wine expert, David Lancaster will educate you on the Scavino wines course by course as you experience the beauty of pairing the right wine with the right dish. Join us for a wonderful experience.
First Course
—
CAPPESANTE
Sea scallops, pan seared and served over
potato pancakes, porcini mushrooms,
touch of truffle oil
Second Course
—
SPIEDINO ROMANO / FEGATO
Baked Italian bread, mozzarella cheese,
prosciutto, anchovie caper sauce /
baby calves liver, sautéed in
aged balsamic, onions
Third Course
—
BRASATO di MANZO
Slowly braised beef short rib served
over saffron risotto
Dessert
—
CARROT CAKE
Cinnamon caramel gelato
Date: Wednesday, January 29th
Time: Dinner Starts at 6:30 pm
(dinner will start as people are seated)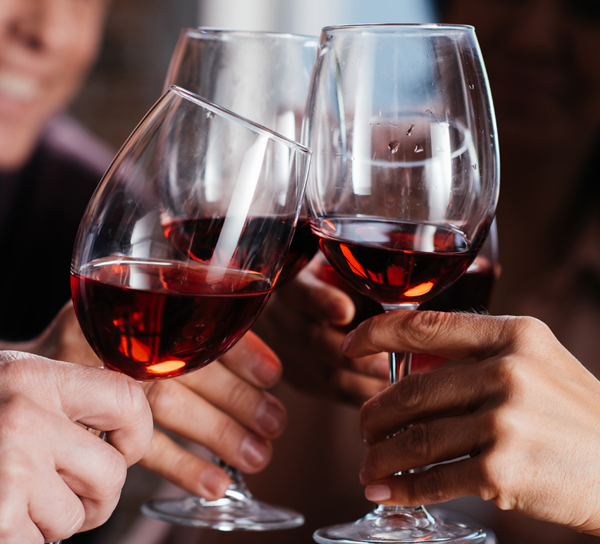 Outdoor and indoor dining is available at Rraci's Restaurant. We have reduced our indoor seating to provide social distancing in our restaurant. Additionally, we have expanded our outdoor seating in both the front and back of the restaurant. Our staff has been trained in safety procedures to maintain a safe environment for all. Please make your reservations early as seating is limited.
Air Disinfection System Installed for Your Safety
Ultraviolet (UV) light is produced by the sun. Our special UVC lamps, which work much like the sun, help to destroy the genetic material inside viruses and other microbes. We have installed this state-of-the-art system, in our air handler, to help improve the air quality of the entire dining area and kitchen. We truly care about the safety and well-being of all our customers and staff. Along with these added measures please be reminded to continue following the CDC safety guidelines.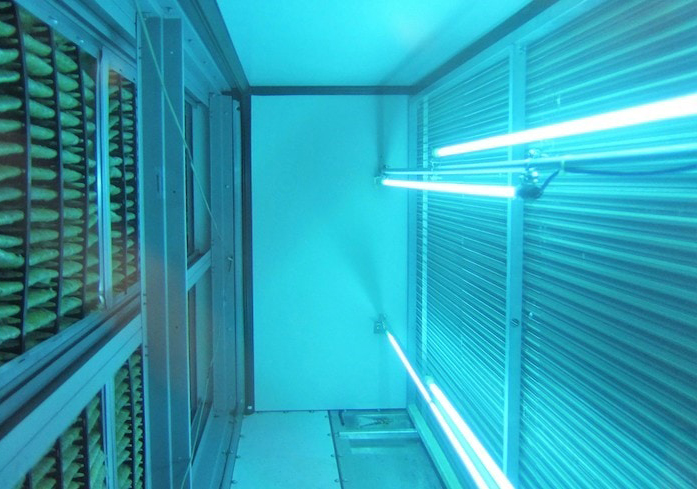 Come savor our delectable collection of raw and cooked shellfish. Seafood lovers can indulge in chilled fresh Oysters, Clams, Maine Lobster Tail, King Crab Legs, and Jumbo Shrimp served with two of our signature sauces. This beautifully decorated creation of fresh seafood, with it's flowing smokey ice, is truly a feast for the eyes as well as the taste buds. Ordering a towering two or three-tiered arrangement is the ultimate way to enjoy all your seafood cravings.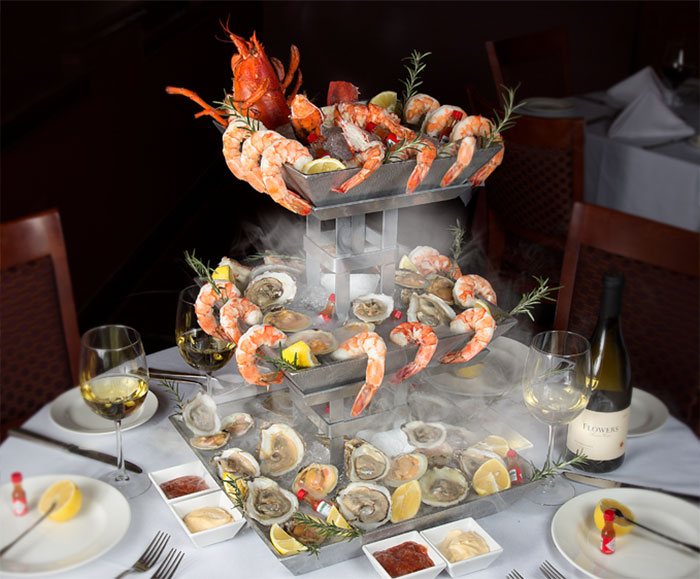 Combining tradition and elegance, Rraci's Restaurant has been serving classic Italian cuisine, the finest cuts of beef, fresh seafood, and fine wines for over 20 years. Perfect for celebrating special occasions, private events or just a night on the town. Our staff is both professional and friendly making sure your dining experience is a memorable one.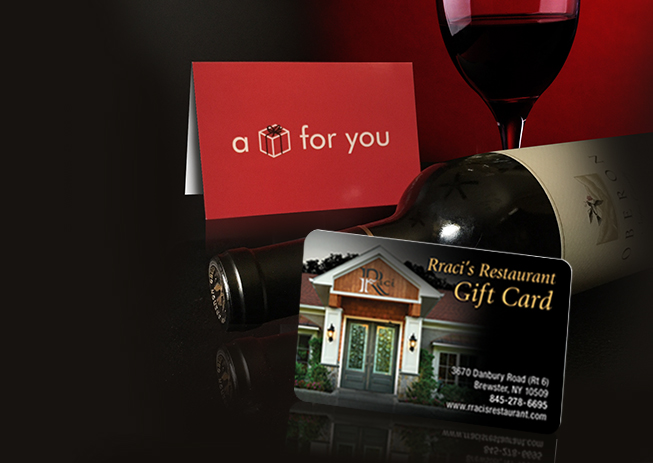 Rraci's Restaurant Gift Card is the perfect gift for all occasions. Surprise your friends and family with a fine dining experience. The gift cards will be richly appreciated by all. Our Gift Cards are available in $50, $100, $150, $200 and $250 denominations. To order a Gift Card, please click the button below, visit our restaurant located in Brewster or phone us during business hours.
You are invited to explore our list of fine wines at Rraci's Restaurant, carefully selected to provide the ultimate accompaniment to a fine meal. From our bar, we offer a wide variety of cognacs, vintage ports as well as imported beer on tap and premium cocktails.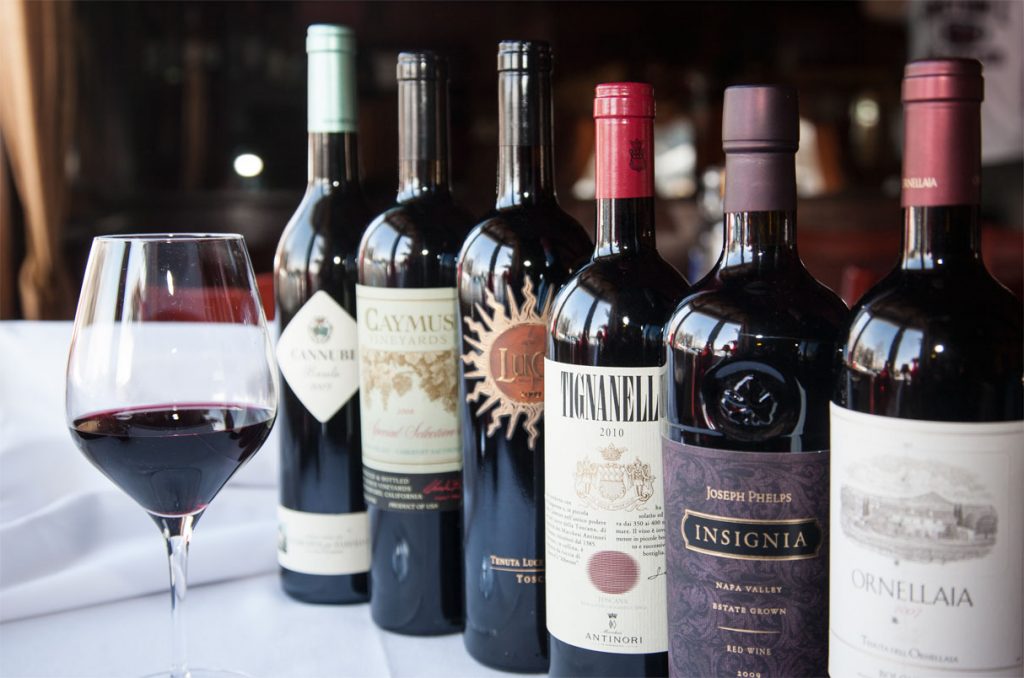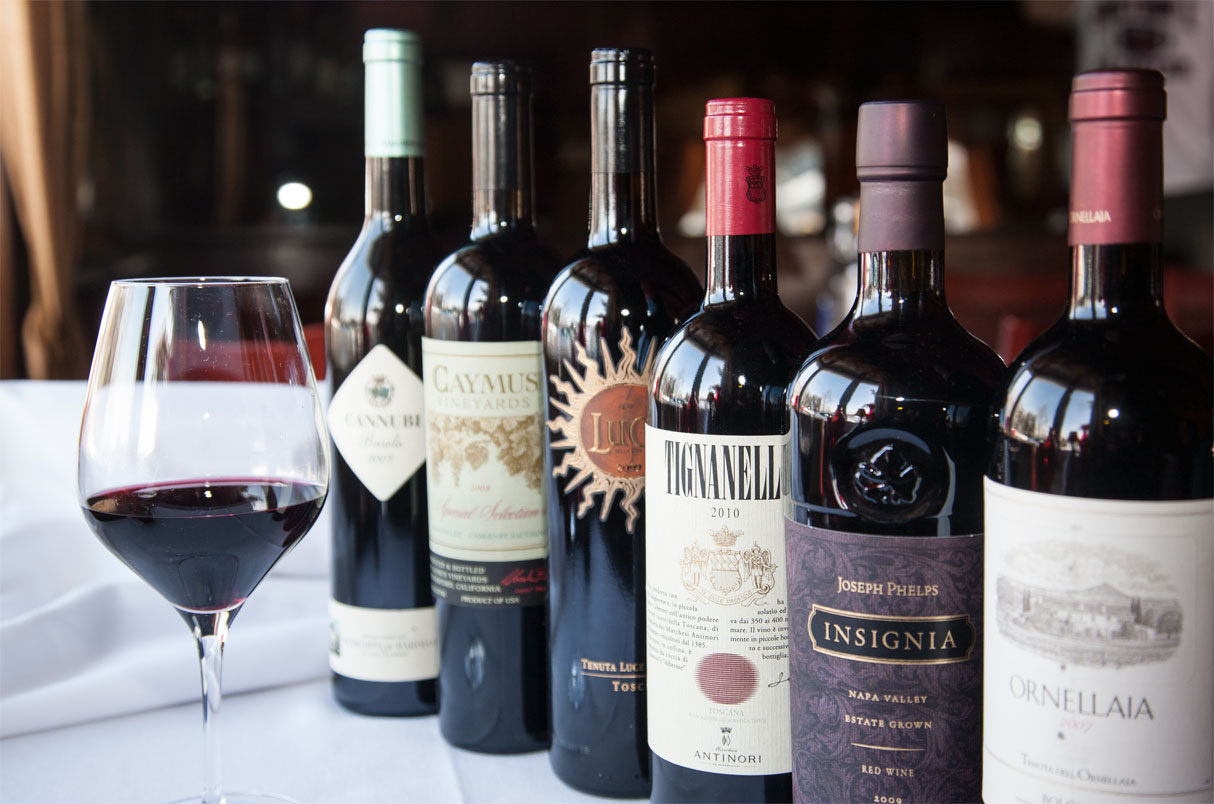 Subscribe to our Rracis Restaurant Newsletter and stay informed on all our upcoming special events.